We girls love our layers, especially now that winter's on its way. But we can only stand so much layering until we are totally smothered from the mess of scarves, cardigans, capes, tights and whatnot hugging us and constricting our movement! Recently I've been going for light, breezy and understated dressing. This has stemmed from a month-long blog binge on recently discovering Taghrid's blog. I love the simplicity and absolute frankness that Taghrid integrates in her outfits. Breezy, sheer fabrics and light colors spiked with neutrals and hints of black; it's a breath of fresh air and a nice break from the copious amounts of drapes and layers I've been seeing on lookbook.nu and every other girl on the street.
Taghrid describes her style as "a hodgepodge of girlyness, vintage, and trashy-turned-appropriate pieces", but I can say that the most I can attribute to her is her downright uncomplicated and effortless way of dressing.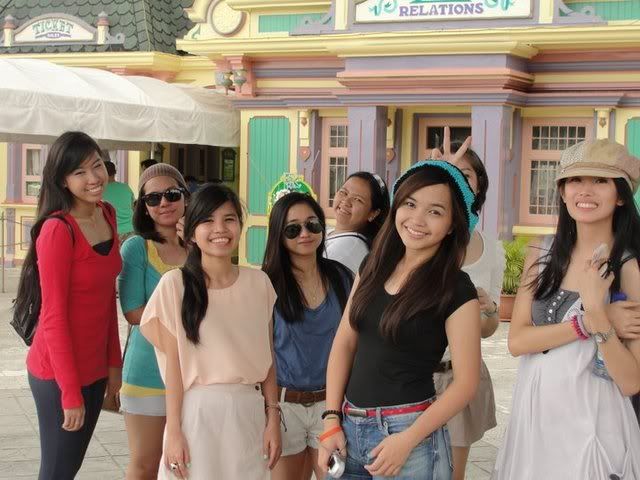 That's exactly the inspiration I took for a recent trip to a theme park with my friends. I wore a loose, sheer, wide-neck peach-salmon-y top with khaki skorts (a skirt with shorts inside hihi). I know the outfit would've looked better on a grass field than a theme park, but I'm not really the type who dresses for the occasion :-p.

Author: Alessi Brugada
Photos by: Taghrid and Alessi Brugad